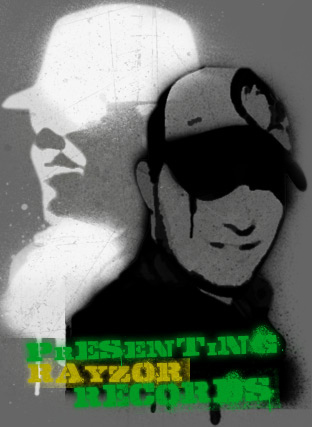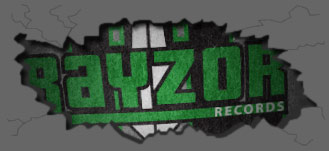 MARCH 2010:
Rayzor's album 'It starts here' is out now at all iTunes stores globally and eMusic. Click here to download this classic release out now on Rayzor Records and Blue Pie for the world. To purchase from eMusic you can click here

FEB 2010:
The hot new clip is now ready for the world to see. Click here to check out the new clip from Shadez of Gray on YOU TUBE and all your favourite free to air networks around the world. Dig it and play it. Click HERE to view it
JAN 2010:
Rayzor Records are busy working on the new clip for 'Shadez of Gray'. The clip will feature a stellar cast including Les Hill, Krystal Forscutt and Tina Wallman and of course the lads themselves 'Shadez of Gray'. The song that the clip will feature is 'Knock Knock' and will be out at all leading digital retailers on the planet. Search under 'shadez of gray & Rayzor Records'

NOVEMBER 2009:
Rayzor Records and their new act 'Shadez of Gray' to shoot their new video at Gaslight Inn. Shadez of Gray are shooting a video on Sunday the 8th of November. The shoot is for the film clip for the song titled 'Knock Knock' and it will be part of SOG's EP launch which will be in early December. There will be celebrity talent involved in the shoot which include - Les Hill, Krystal Forscutt and Tina Wallman. Rayzor Records is the record company releasing 'Shadez Of Gray' and Blue Pie will be taking this out to the big wide and beautiful world via its global distribution network.
MAY 2009:
Check out the new Rayzor Records video 'Nok Nok Baby' on Youtube. Don't forget to keep an eye out for new videos on their Youtube Channel.